TPSF Boston 2016 Recap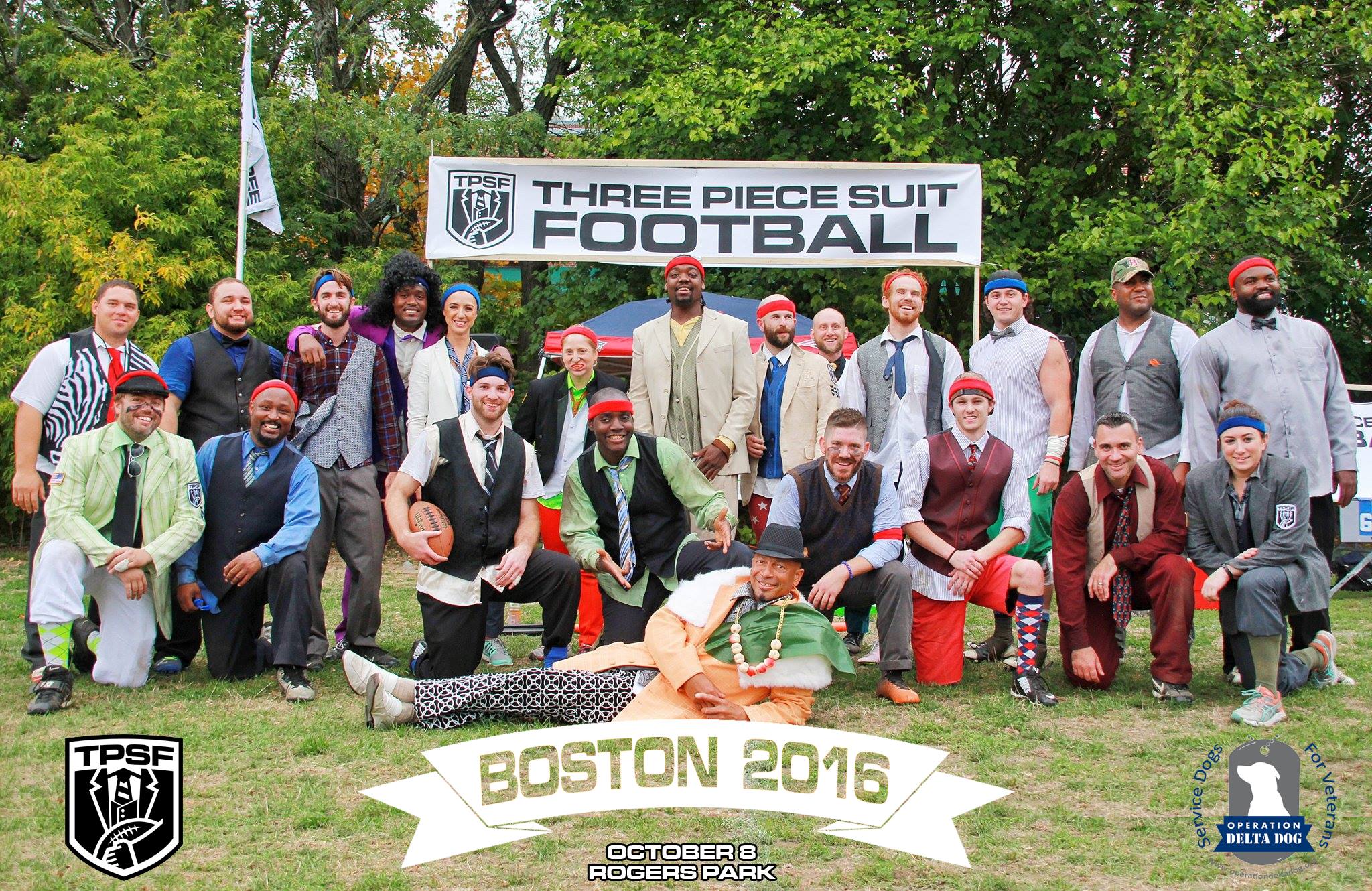 Our 4th annual installment of TPSF Boston was huge success! With a new crop of players and a growing number of sponsors/fans, we had another fantastic event! While the Blue team came out victorious, the Red team was able to make the game competitive in the second half,  but still coming up short in a shoot-out, 68-50. Congrats to Joe "Edelman" McGowan for winning the MVP "Man Up" Award and to Vic "Purple Reign" Morency for winning the Best Dressed Award! Check out the pictures here on our Facebook page!
We are also excited to announce that at TPSF Boston 2016, we raised $5,601 to support Operation Delta Dog, smashing last year's total and raising the largest amount in our Boston chapter history! A special thanks goes out to Dave Martin, the winner of our 50/50 raffle, who donated back his ENTIRE winnings to OpDD!
There are so many people we want to say "Thank You" to including – our players who laid it all on the line during the game, the volunteers who helped make the event happen, our gracious sponsors who supported us, and to our amazing fans that came out to this great event! THANK YOU