TPSF Boston 2017 Recap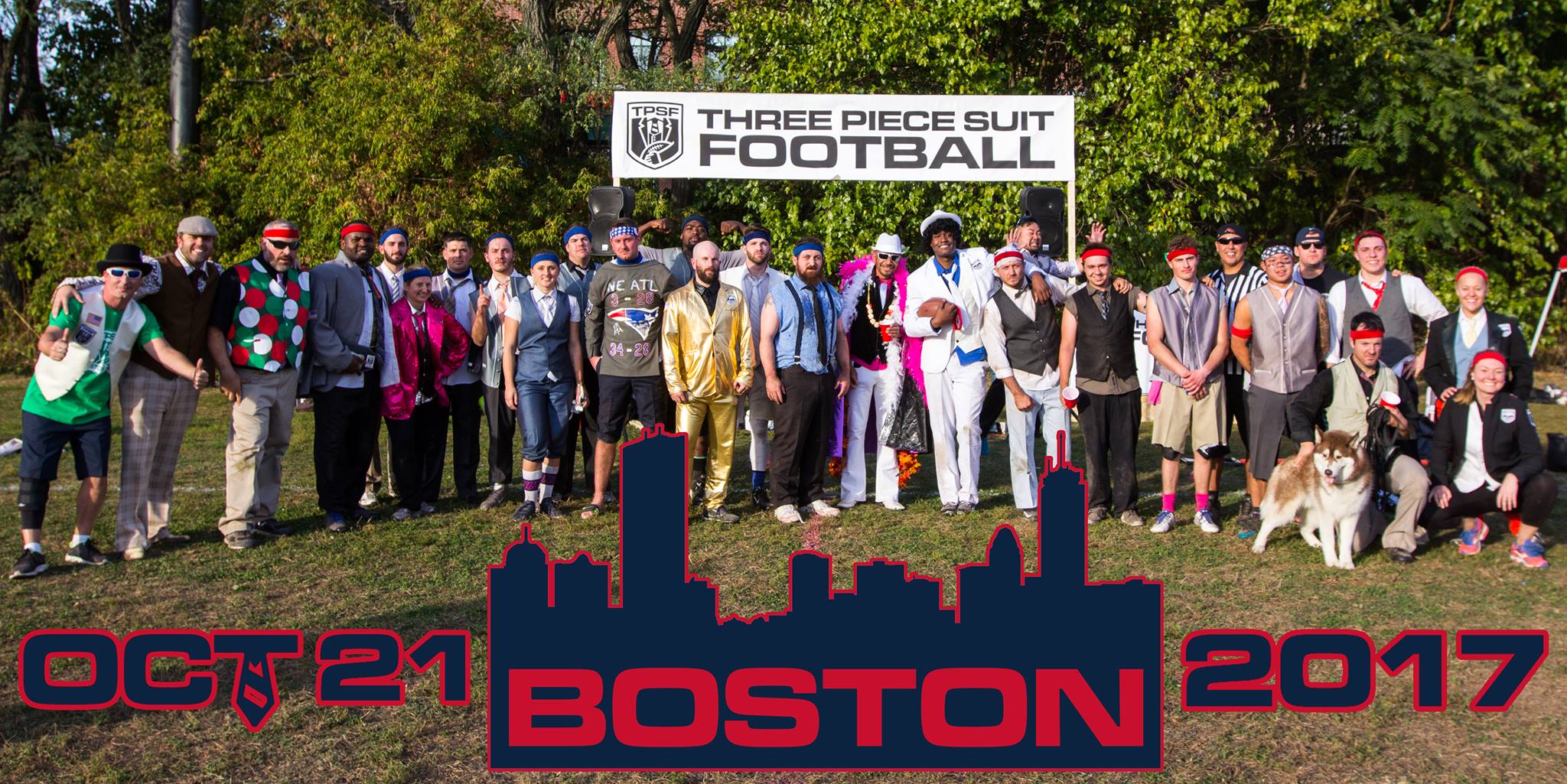 Our 5th annual installment of TPSF Boston was huge success! With a new crop of players and a growing number of sponsors/fans, we had another fantastic event! In what possibly may have been the hottest TPSF ever on record (temps were pushing 80 degrees in late October!), it was a competitive game, with the Red team coming out victorious, 47-24 over the Blue team.  Congrats to Mark "DJ Mark" Mitchell for winning the MVP "Man Up" Award, by guiding the Red team as the QB and throwing 9 touchdowns and making improbable plays throughout the afternoon. Also, congrats to Doug "All Gold Everything" Mitchell for winning Best Dressed and to Vic "Smooth Criminal" Morency for receiving the Game Ball! Check out the pictures here on our Facebook page!
We are also excited to announce that at TPSF Boston 2017, we raised $7,719 to support Operation Delta Dog, raising the largest amount in our Boston chapter history and the second largest amount in TPSF history!

There are so many people we want to say "Thank You" to including – our players who laid it all on the line during the game, the volunteers who helped make the event happen, our gracious sponsors who supported us, and to our amazing fans that came out to this great event! THANK YOU!!