TPSF Boston 2018 Event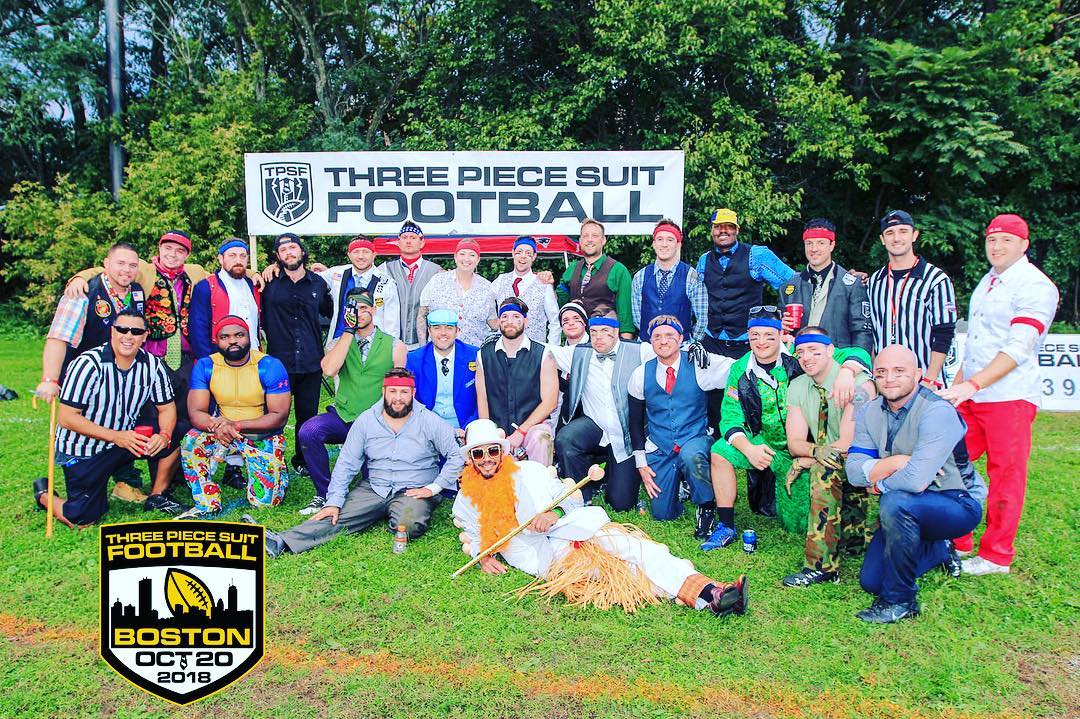 We're excited to announce that on Saturday October 20th, 2018, at the sixth annual Three Piece Suit Football Boston Charity Event, we raised $10,140 to support our great Veteran and dog charities! With the Patriots ticket raffle, we raised $1,540 to support Battlefields to Ballfields, which will fully fund one Veteran football referee scholarship! The remaining donations raised from VIP ticket sales, other raffles, sponsors, and donations, will support the training of dogs to be paired with local Veterans through Operation Delta Dog! This is the largest amount we have ever raised at any of our Boston events!
There are so many people we want to say "Thank You" to including: our amazing players who put it all on the line during the game (in one of the closest games in TPSF history), the selfless volunteers who helped put on the event, our gracious sponsors who supported us, and the countless spectators that came out to this great charity event! THANK YOU!