TPSF Flipnik 2017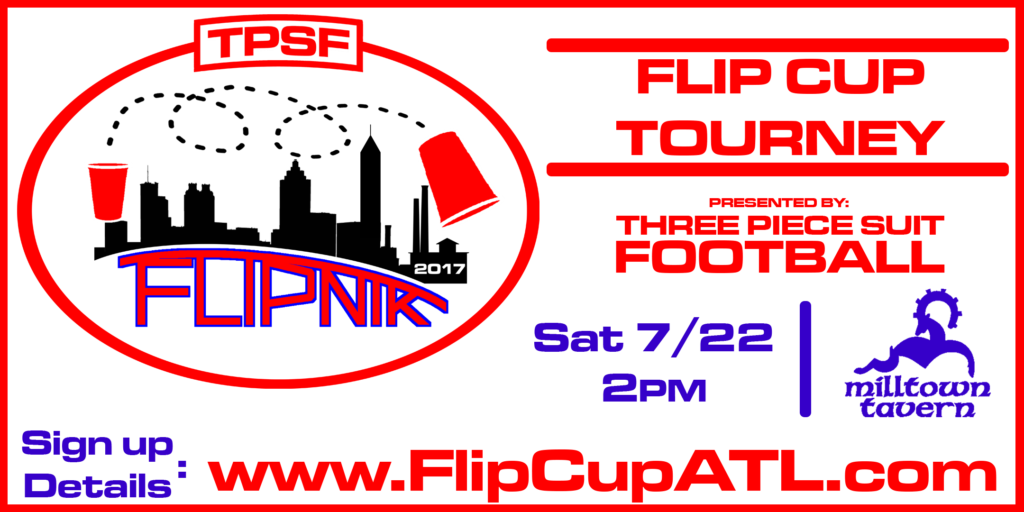 Milltown Tavern. July 22nd. Squad up.
Drink.
Flip.
Repeat.
Win.
Join us for our 6th annual charity Flip Cup tournament on Saturday July 22nd! Teams of 4 will compete in a Flip Cup tourney for championship trophies and other prizes! Entry fee includes free beer during tourney play and beer for teams between rounds! There will also be prizes to the "best dressed/most creative" team costume/theme!
There are only 20 team slots available for this legendary Flip Cup tourney – so be sure to get your team together and sign up starting June 1st at 10am to reserve your spot!
Click here to register for the biggest flip cup tournament in the ATL!