Charity
TPSF, which started as a fun, recreational way to celebrate the end of football season has turned into an amazing, entertainment-filled event! Even more exciting, we've been able to utilize the energy surrounding this game to raise money and awareness for charity. TPSF charitable endeavors (in both Boston and Atlanta) are committed to supporting veterans and military families in a variety of ways. We've also extended our charitable efforts to align with causes that are important to our players and fans.  That is how we came to choose Autism Speaks and Best Buddies Georgia as the charities for past fundraising events.
For the last several years, TPSF has supported United Military Care (UMC), a Georgia non-profit 501 c(3) whose mission is to provide hope and honor during hardship for American Military Families and wounded warriors. UMC supports military families in Georgia, meeting needs such as emergency assistance (groceries, diapers, etc), education, career counseling and financial management. UMC was developed by the same group that was previously affiliated with Operation Homefront Georgia, for whom TPSF raised money in previous games.
At this year's game, TPSF Atlanta supported Pets For Vets – Georgia Chapter! Pets For Vets is a non-profit organization that helps rescue homeless/shelter dogs and trains them to be service animals for veterans in need! This chapter works locally with Georgia Veterans to meet their needs and match them with a dog that will aid in helping the Veteran to cope with a variety of issues including PTSD, TBI, and other medical issues.  Make a donation below right now!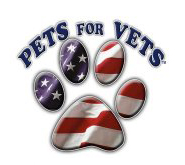 TPSF Atlanta has raised over $23,000 at TPSF games and other events in Atlanta during the last 4 years to support UMC, Autism Speaks, Best Buddies Georgia, and Pets For Vets – Georgia Chapter!
In sum, Three Piece Suit Football has raised over $32,000 in the last 4 years to support veterans and American families through organizations in both Atlanta and Boston!
In Boston, TPSF has been a strong supporter of Active Heroes (AH), which also aids military veterans and families. Active Heroes' mission is to strengthen active duty military, veterans and their families in order to provide the coping skills to manage the stress and the triggering points that lead to suicide. For 2015, TPSF Boston will be supporting local Mass charity, Operation Delta Dog. Make a donation below right now!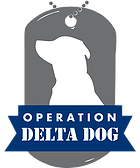 TPSF Boston raised over $3,600 in 2014 to support Active Heroes!
TPSF Boston raised $4,038 in 2015 to support Operation Delta Dog!
TPSF members/players also give their time and energy in other charitable endeavors. This includes the annual MLK Service Project of Decatur, repairing houses of the elderly/needy in our community, with two members serving as House Captains.